Gone are the days of web-safe fonts with limited choices. Custom fonts are everywhere, allowing brands to maintain consistent online and print styles. We are re-imagining the text editing experience within BEE Plugin to keep up with this reality and provide greater flexibility with font styles. This upcoming release focuses on improving text management control, enabling a smoother and more predictable editing experience.
This update provides GAIL users with more options for:
Conforming to UGA Brand guidelines
Creating consistent assets across landing pages, one-page websites, popups, and emails
Click here to read more and discover what all is improving. Just take a look at this sneak peek below!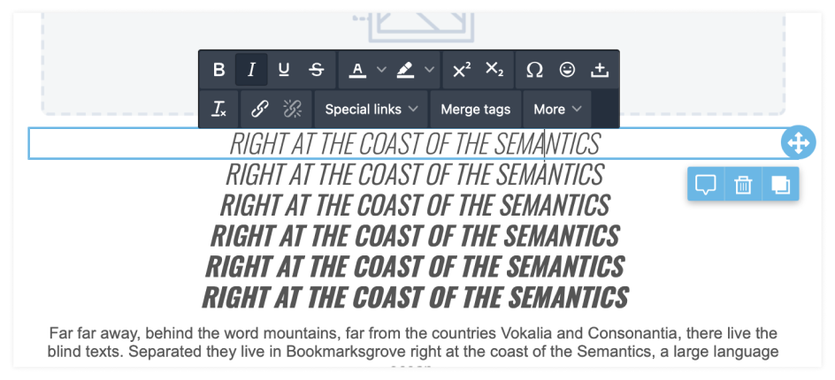 Released from Nathan Amthor of BEE Plugin